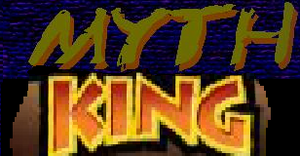 Even though I loved the Pterosaur Legends, here's my take on the end of the first series and the start of the Pterosaur Legend.
In the fight against Black Tyrannosaurus, Seth, Max, Spike, and Rex's real parents died, but it's not the last of them. This is MYTH KING, a battle monster of Legend, Good and Evil, it's the Ultimate Fight!
Characters
Edit
Ad blocker interference detected!
Wikia is a free-to-use site that makes money from advertising. We have a modified experience for viewers using ad blockers

Wikia is not accessible if you've made further modifications. Remove the custom ad blocker rule(s) and the page will load as expected.